Talk Event 〜PRESENT TO THE FUTURE〜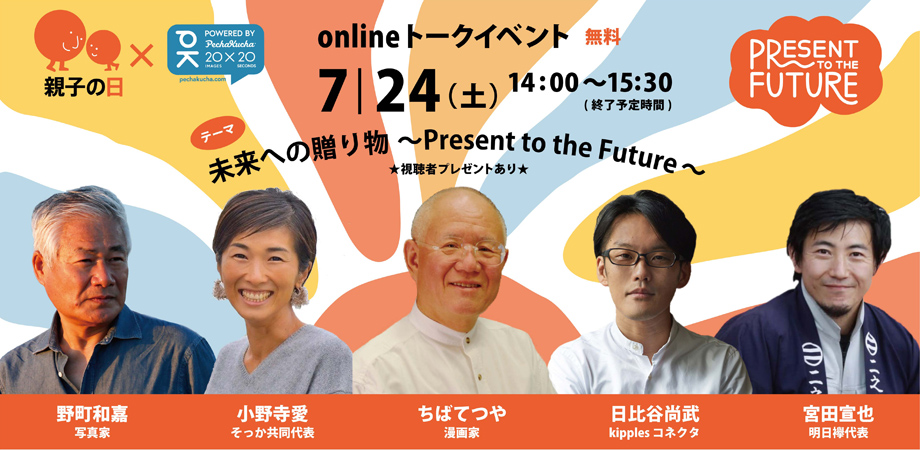 The broadcast will start at 14:00 (JST) on Saturday, July 24th! There is no charge for watching the event and we hope you will join us!
Click HERE to watch the talk event
The online talk event commemorating "OYAKO Day 2021" will be held with Misaki Kuroe as MC and five creators giving presentations on the theme of ~ Present to the Future ~.
The speakers include manga artist Tetsuya Chiba, who created "Ashita no Joe" which is celebrating its 50th anniversary this year. Kazuyoshi Nomachi, a documentary photographer who is highly acclaimed in Japan and overseas. Mr. Naotake Hibiya, a cross-sectoral connector working under the theme of connecting information and increasing the number of protagonists to change society, After traveling around the world 9 times as a staff of Peace Boat, Ai Onodera realized that the answer to global issues begins by working locally and is passionate about neighborhood activities in Zushi City, Kanagawa Prefecture. Nobuya Miyata connects the communities and people through matsuri (traditional festivals) and works share its culture and heritage with the next generation.